Ender 3, 3 V2, 3 pro, 3 max, dual 40mm axial fan hot end duct / fang. CR-10, Micro Swiss direct drive et compatible bowden. Aucun support nécessaire pour l'impression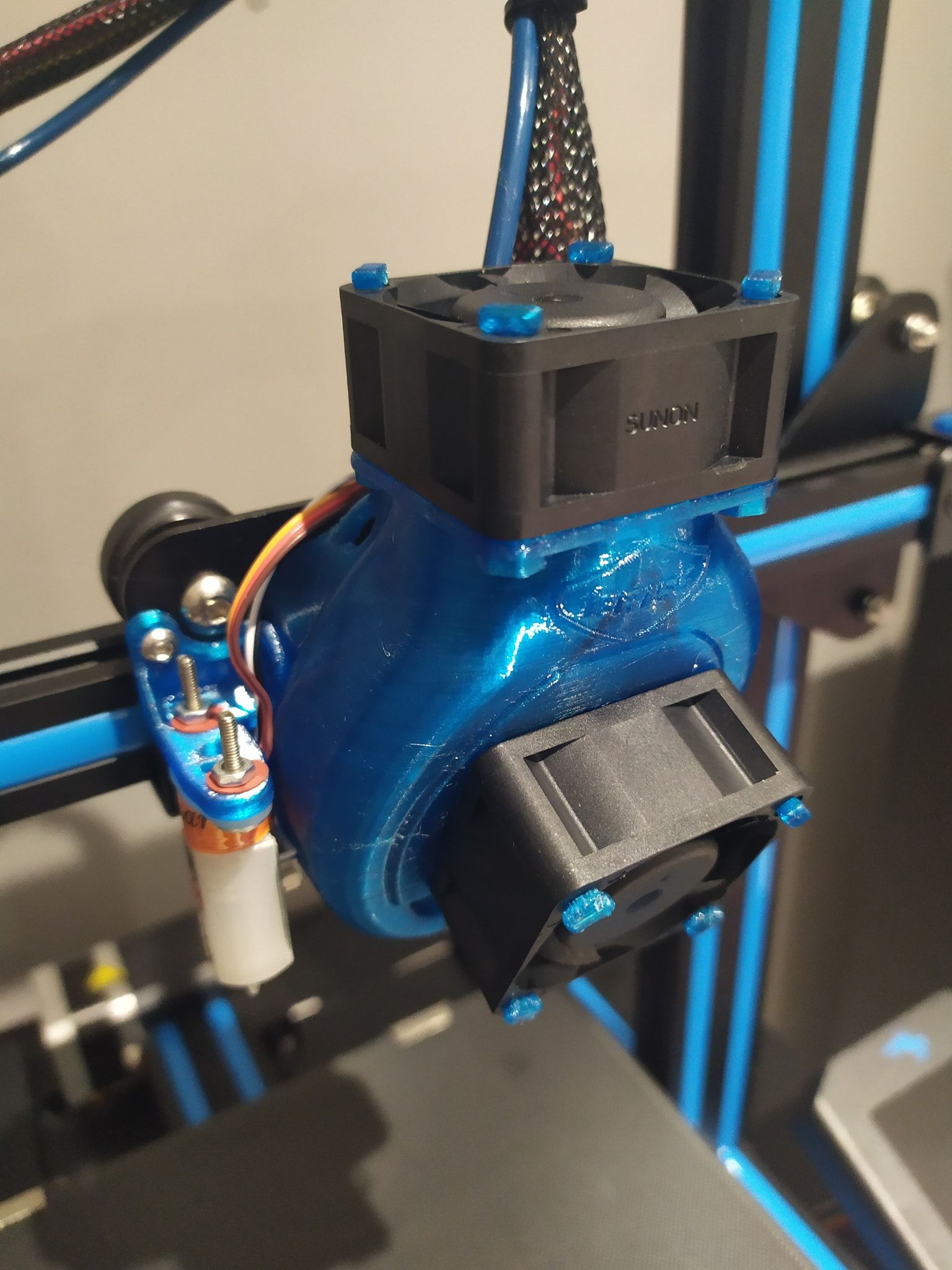 ?

Qualité du make :

5,0

/5

(

1

vote

votes

)

Évaluation des membres sur la qualité de l'impression 3D, du post-traitement, de la photo, etc.
Description du Make
It's just perfect ! Lots of options, and really nice work/design !
I also print the CR-BL Touch version.
Just love it :-)
Raft : Oui
Résolution : 0,16 mm
Température : 220 ℃
Support : Non
Remplissage : 20 %
Vitesse : 45 mm/s
Autres makes du même modèle 3D
---