Bole en Low Poly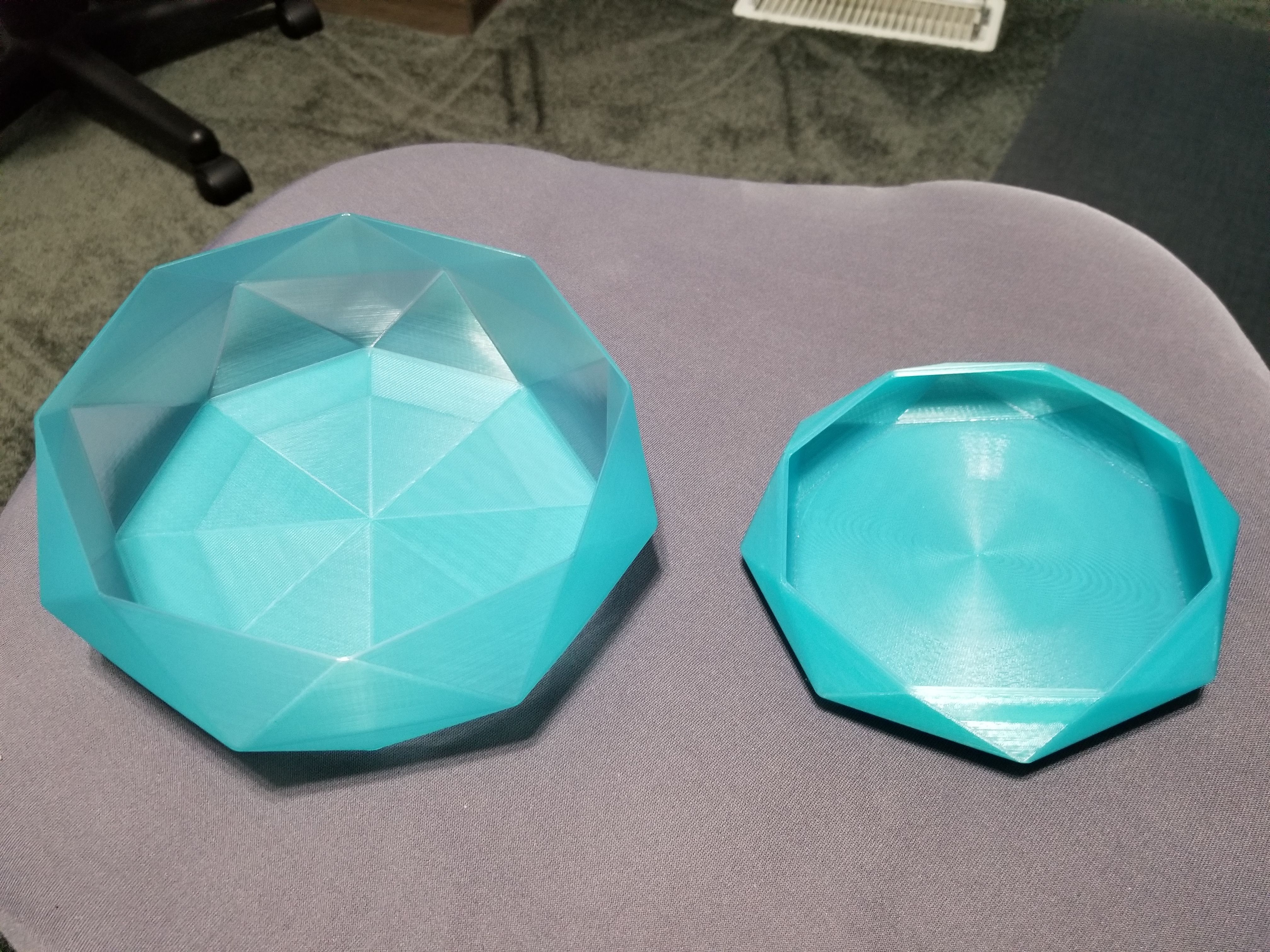 ?

Calidad de make:

5,0

/5

(

1

voto

votos

)

Evaluación de los miembros sobre la calidad de la impresión 3D, post-procesamiento, foto, etc.
Descripción del Make
Printed in two different sizes. One was done in vase mode and the other was printed with max perimeters and no infill in an attempt to preserve the translucent effect. I think both turned out really well!
Resolución: 0,2 mm
Relleno: 0 %
Otras makes del mismo modelo 3D
---