Dragón de Cristal, Mascota Flexi Wiggle articulada, Impresión en el lugar, Fantasía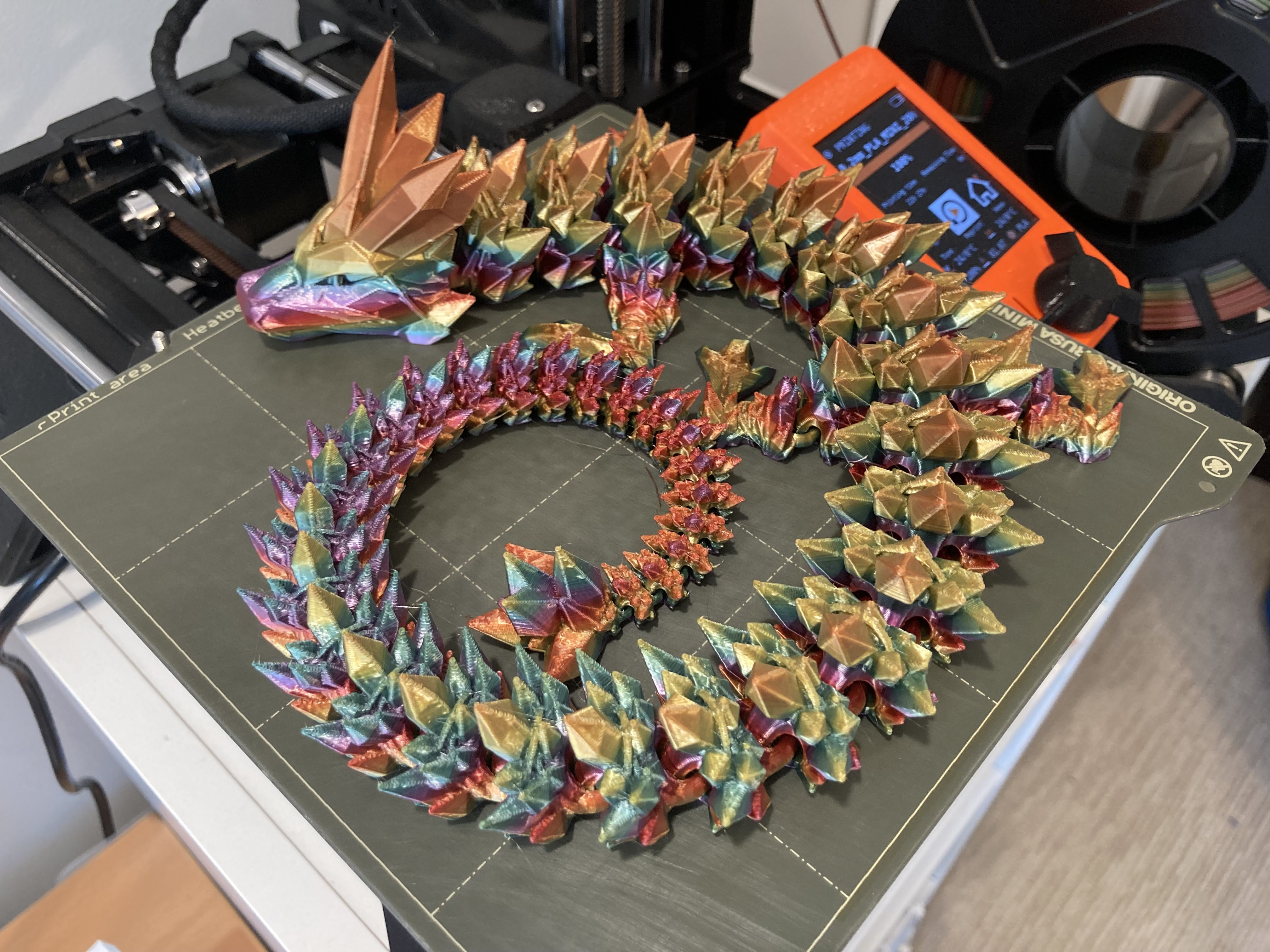 ?

Calidad de make:

0,0

/5

(

0

voto

votos

)

Evaluación de los miembros sobre la calidad de la impresión 3D, post-procesamiento, foto, etc.
Descripción del Make
As you can see in the picture, my Prusa Mini+ printed this model nearly flawlessly, with almost non-existent stringing. I sliced with PrusaSlicer, and settings are all near or at defaults. For the filament I used the built-in "Generic PLA" profile. I had only done one "Benchy" test print with that filament before for a quick test run, before attempting this 24h beast.
I also didn't need to use any raft, brim or supports. Fyi, I am preparing my smooth PEI build plate by sanding it ever so gently with 400 grit sandpaper, and then giving it a thorough wash with additive-free dish soap.
Raft: No
Resolución: 0,2 mm
Temperatura: 210 ℃
Soporte: No
Relleno: 15 %
Otras makes del mismo modelo 3D
---