TABLE7, the 3D printable tableware collection by UAU project
The Polish design studio UAU Project was founded in 2011 by Justyna Faldzinska and Milosz Dabrowski, two young industrial design graduates at the Industrial Design Faculty of Warsaw Academy of Fine Arts. Couple in life and in work, these two young designers make all their creations in Warsaw, Poland.
Most of their designs are created in such a way that they are perfectly 3D printable. During the different stages of creation, the constraints related to3D printing are always taken into account. Thus, they propose 3D models that are perfectly 3D printable and without any printing support. This technical approach of creation has been at the heart of their new collection TABLE7.
With this collection, UAU Project has the ambition to diffuse its creations to the greatest number of people, to prove that 3D printing can have a very concrete use in the daily life of the general public. It is through 3D printable designs that people will appropriate this technology, so the couple decided to model objects that we use every day, objects that are present on every table.
As its name indicates, this TABLE7 collection includes 7 designs related to the table. You will be able to print yourself: a nutcracker, bowls, a plate for snacks, a candleholder, a toothpick holder, a sugar bowl, a salt and pepper shaker. All these objects are perfectly 3D printable. They are available for free and paid download on the Cults 3D file upload platform.
As with their previous project Self Made Furniture, the designers of UAU Project approach the creation and distribution of 3D models for 3D printing as real products. They therefore create shoots, catalogue-like description sheets, but also assembly instructions. For example, this table or this lamp to assemble yourself.
Their ultimate goal is to use 3D printing to bypass the traditional distribution chain. Objects can now be downloaded from the Internet and printed directly by the end customer!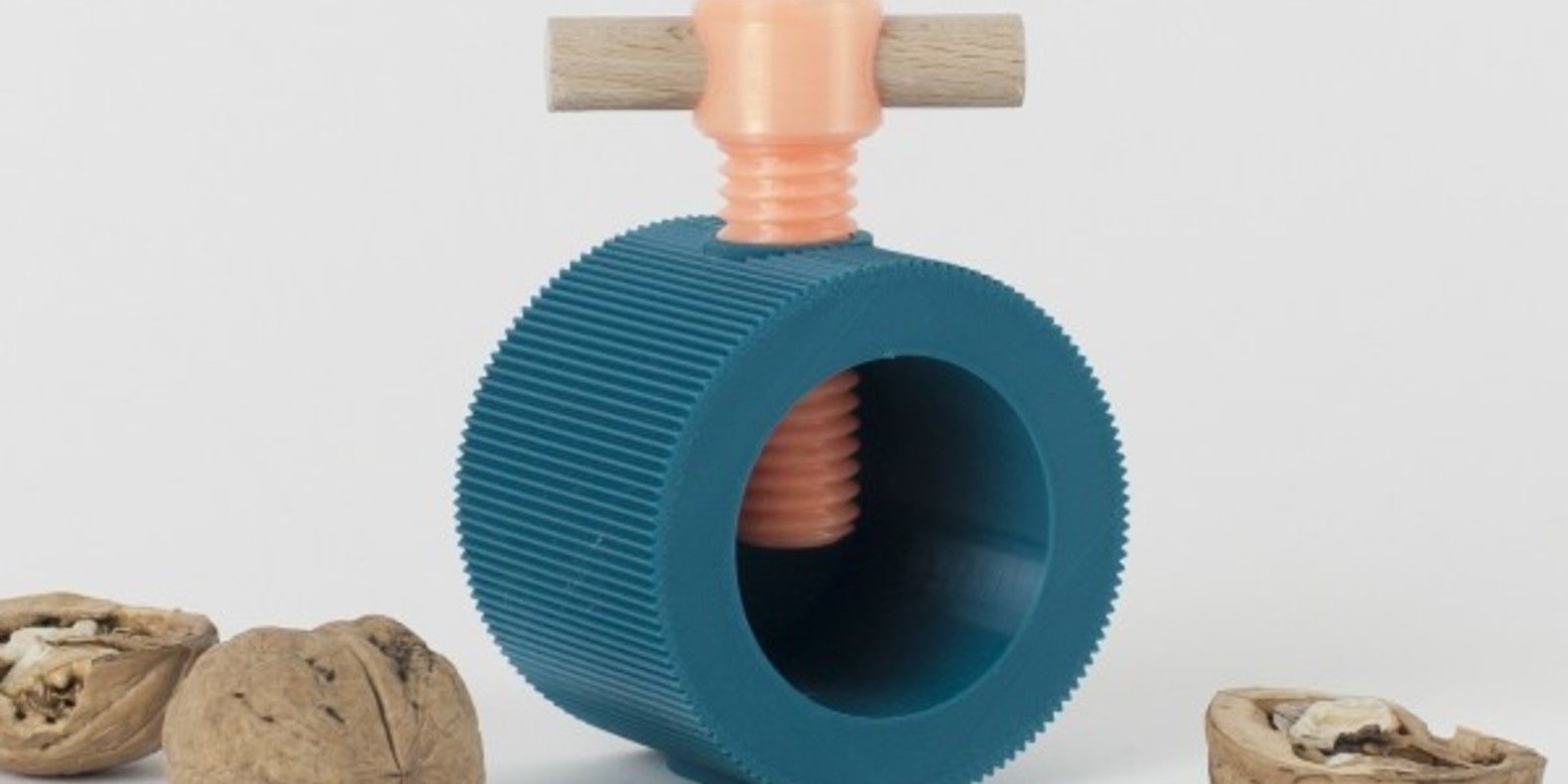 Page translated by automatic translation. Suggest a better translation
Similar articles
This bag clip is proof that 3D printing is making its way into our daily lives and our kitchen.
Read more
This beautiful lamp to print in 3D at home is the work of the designer Rem_S who offers it as a free download.
Read more