undine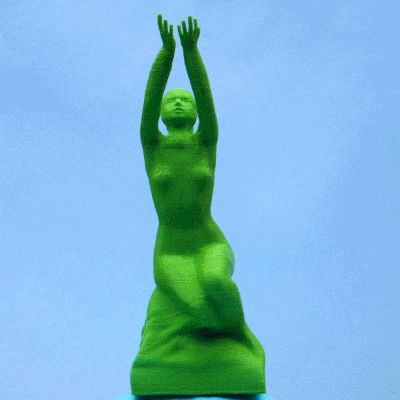 ?

Make's quality:

0.0

/5

(

0

vote

votes

)

Evaluation of members on the quality of 3D print, material, post-processing, photo, etc.
Make's description
Fabrication of the model of the ondine with a layer height of 0.2mm (nozzle 0.4mm) and a scale 0.88.
The passage of the knees is a little delicate but the rest went well.
Extruder: 200 ° C and bed: 55 ° C
Layer height: 0.2 mm
Vertical shells, perimeter: 3
Horizontal shells, solid layer top: 3 and bottom: 3
Fill density: 20%
No support material
Speed perimeters: 40 mm / s
Raft: No
Resolution: 0.2 mm
Temperature: 200 ℃
Support: No
Infill: 20 %
Speed: 40 mm/s
---