Tri-Lampshade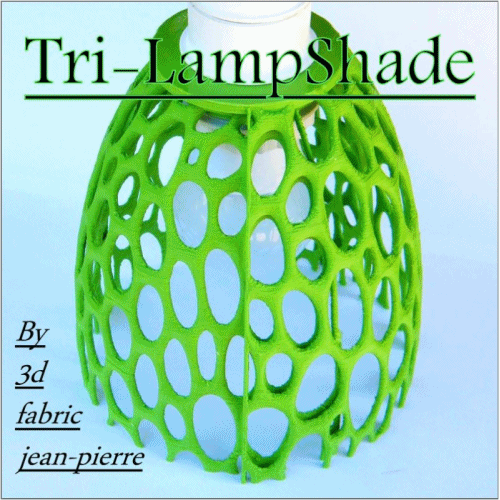 ?

Make's quality:

5.0

/5

(

1

vote

votes

)

Evaluation of members on the quality of 3D print, material, post-processing, photo, etc.
Make's description
3D model printed in three parts, this allowed to spread the manufacture over several days.
I took a resolution of 0.3 mm (nozzle 0.4mm) to do each part in 3 or 4 hours.
A wide 12 mm edge firmly attached to the workpiece.
Raft: No
Resolution: 0.3 mm
Temperature: 200 ℃
Support: No
Infill: 25 %
Speed: 45 mm/s
Other makes from the same 3D model
---