Small Snowflake Pixel Model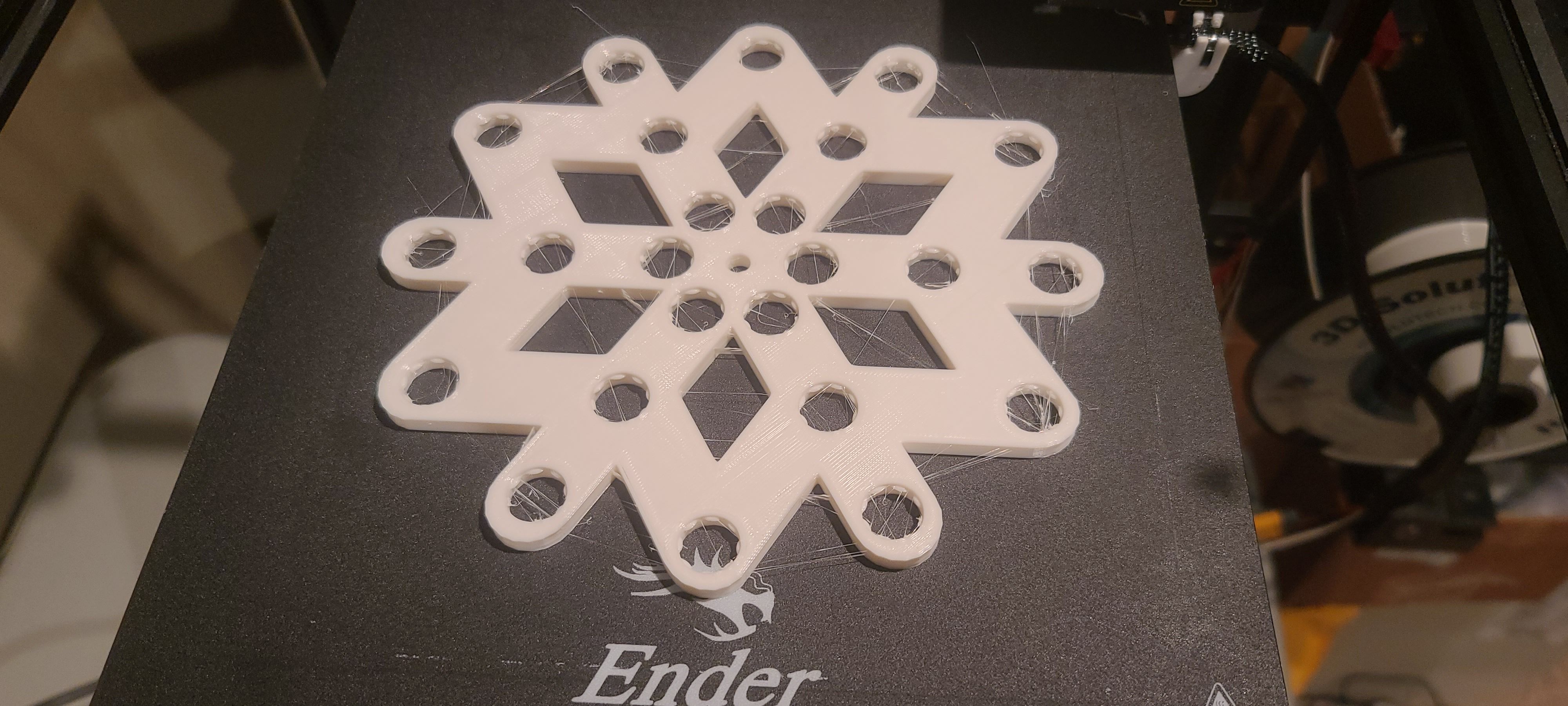 ?

Make's quality:

0.0

/5

(

0

vote

votes

)

Evaluation of members on the quality of 3D print, material, post-processing, photo, etc.
Make's Description
Thanks for the design, it printed in just under 6 hours.
Looking for any additional information that anyone could pass along to help with the followiong:
1) xLights Model: has anyone modeled this in xLights or perhaps a link to an easy tutorial on designing this prop within xLights.
2) Pixel wiring: I'm sure that I could figure it out but want to ensure that my wiring will match the xLights model wiring.
Thanks again for a quick and easy way to add additional pop to our holiday display.
Raft: Yes
Resolution: 0.2 mm
Temperature: 205 ℃
Support: No
Infill: 15 %
Speed: 80 mm/s
---