Moka keyring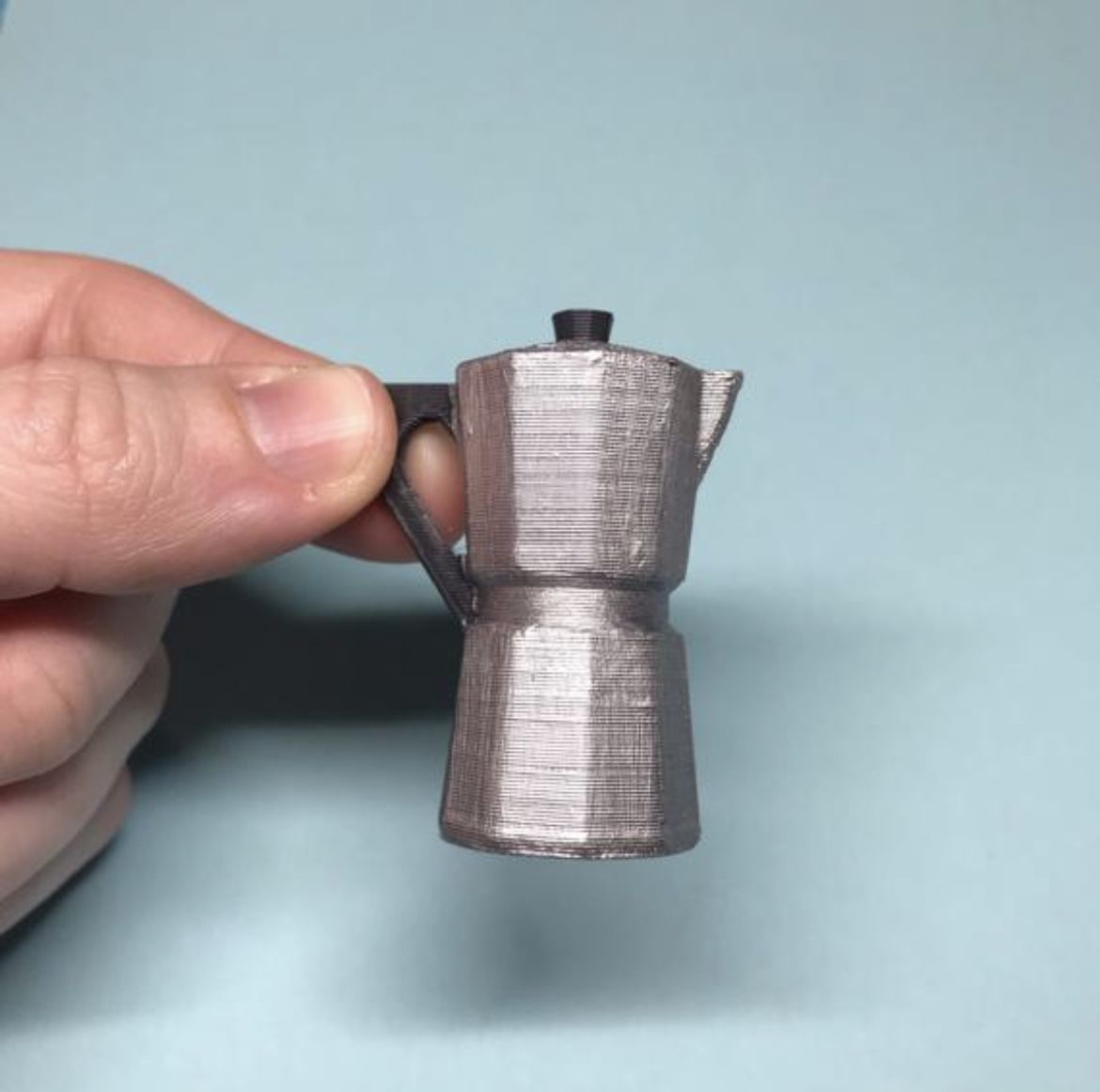 ?

Make's quality:

5.0

/5

(

1

vote

votes

)

Evaluation of members on the quality of 3D print, material, post-processing, photo, etc.
Make's Description
Imprimí esta cafetera para mis escenas de casas de muñecas.
Tardó 30 minutos con nozzle de 0.8. Luego la pinté con pintura acrílica plateada para que fuera más realista.
Raft: No
Temperature: 210 ℃
Support: No
Infill: 0 %
Speed: 50 mm/s
Other makes from the same 3D model
---