Lowpoly Bird house strong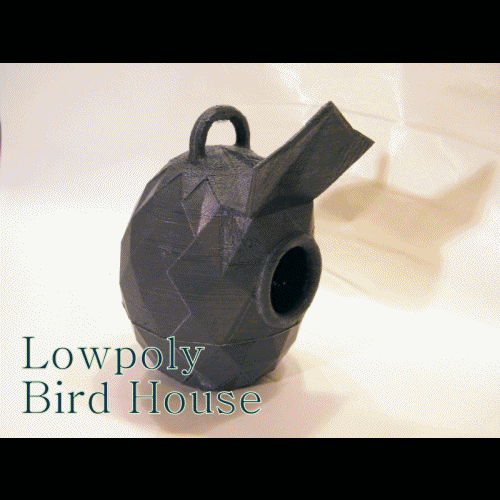 ?

Make's quality:

0.0

/5

(

0

vote

votes

)

Evaluation of members on the quality of 3D print, material, post-processing, photo, etc.
Make's description
Un nichoir qui convient très bien en mangeoire à oiseaux.
Composé de 2 parties, il est imprimable sans support.
De plus, son aspect low poly est du plus bel effet au jardin.
Raft: No
Resolution: 0.2 mm
Temperature: 200 ℃
Support: No
Infill: 40 %
Speed: 30 mm/s
Other makes from the same 3D model
---