Guillotine - Guillotine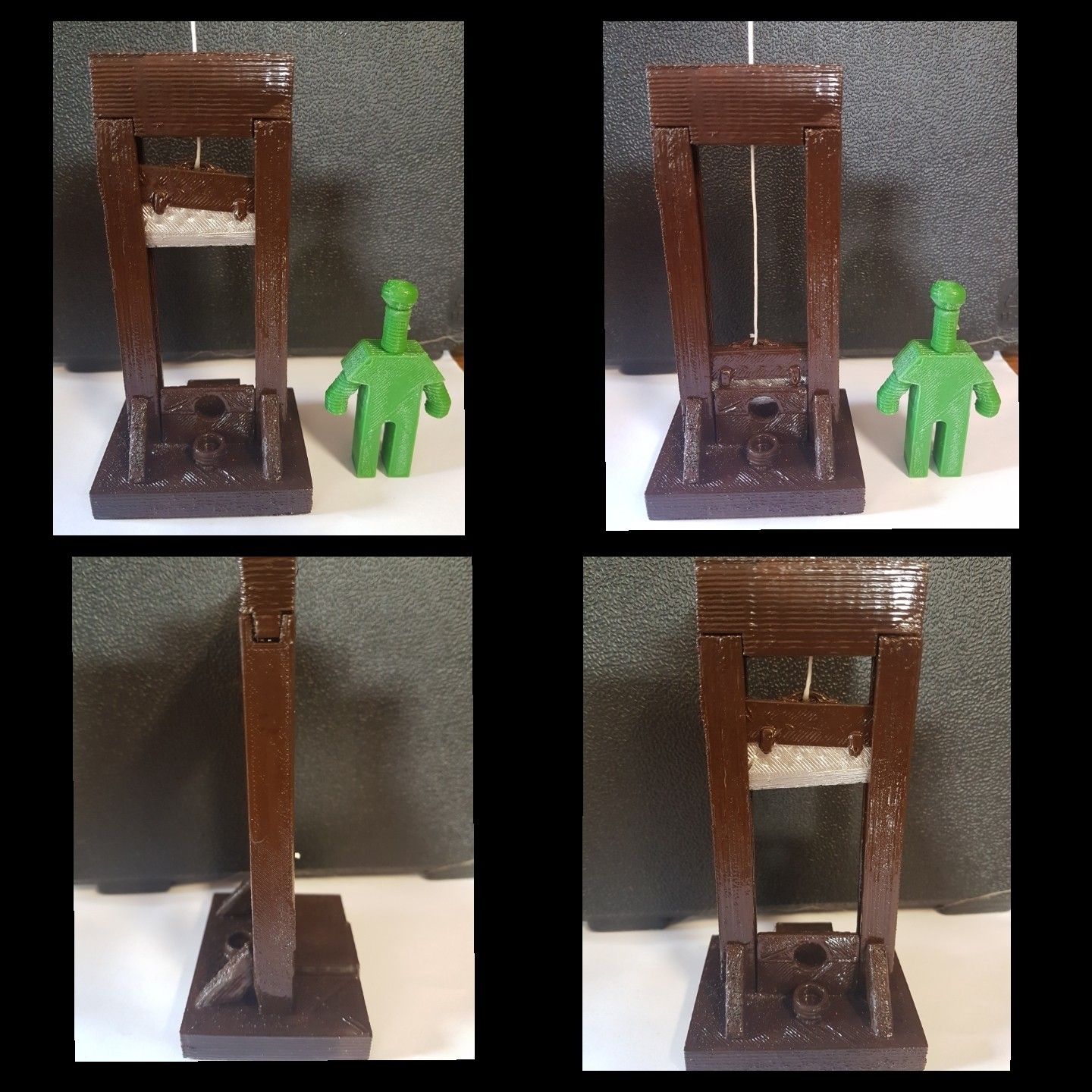 2.1k

views

13

likes

52

downloads
3D model description
It is a guillotine created by me with its long neck doll created with BQ material. It has been painted brown except for the "blade" that has been painted in shiny silver.
The guillotine is easy to assemble, as it is mainly embedded except for the guillotine and base supports that are attached and are not mandatory to put on.
---
3D printing settings
Material: BQ - PLA - 1.75mm
Temperature: 225º
Diameter: 1.75mm
Flow: 100%
Print speed: 40mm / s
Travel speed: 120mm / s
3D printer file information
3D design format: ZIP

Folder details

Close

Publication date: 2017/11/04 at 17:09
---
License
Tags
Creator
Jeison
---
Best sellers of the category Various
---
---
Would you like to support Cults?
You like Cults and you want to help us continue the adventure independently? Please note that we are a small team of 3 people, therefore it is very simple to support us to maintain the activity and create future developments. Here are 4 solutions accessible to all:
ADVERTISING: Disable your AdBlock banner blocker and click on our banner ads.

AFFILIATION: Make your purchases online by clicking on our affiliate links here Amazon or Aliexpress.

DONATE: If you want, you can make a donation via PayPal here.

WORD OF MOUTH: Invite your friends to come, discover the platform and the magnificent 3D files shared by the community!