Earrings and Heart Bracelet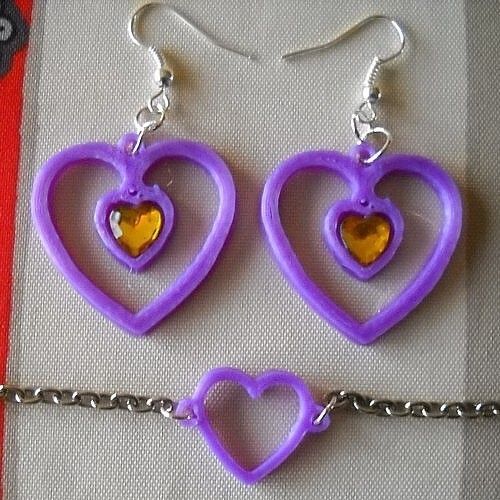 2k

views

7

likes

164

downloads
3D model description
I created this ornament which can be used every day in different colors, and which can be easily printed with any printer.
---
3D printing settings
Heart + Heart stone earrings
Dimension: 30x31x2, 5mm
Stone heart from 9 to 10mm maximum
Print time: 19 minutes
Filament Pla: 33cm
Weight: 1 gram
Print speed: 14mms
Heart Bracelet
Dimension: 17x23x2, 5mm
Print time: 6 minutes
Filament Pla: 11cm
Weight 0 gram
Print speed: 14mms
Layer thickness: 0.2 mm
Shell thickness: 0.8 mm
Filling: 100%
Temperature: 200 c
Printer: 101hero
3D printer file information
3D design format: ZIP

Folder details

Close

Boucle d'oreille coeur 30x31x2,5mm.zip
Bracelet 17x23x2,5mm.zip

Publication date: 2018/03/07 at 15:26
Tags
Creator
PhilE
---
Best sellers of the category Jewelry
---
Add a comment
One comment
---
Would you like to support Cults?
You like Cults and you want to help us continue the adventure independently? Please note that we are a small team of 3 people, therefore it is very simple to support us to maintain the activity and create future developments. Here are 4 solutions accessible to all:
ADVERTISING: Disable your AdBlock banner blocker and click on our banner ads.

AFFILIATION: Make your purchases online by clicking on our affiliate links here Amazon or Aliexpress.

DONATE: If you want, you can make a donation via PayPal here.

WORD OF MOUTH: Invite your friends to come, discover the platform and the magnificent 3D files shared by the community!