New PETG filament range at Arianeplast.
Presentation
If you do not know ARIANEPLAST yet it is time to discover this French company created 3 years ago. ARIANEPLAST is recognized for the quality of its products for 3D printing. It stands out in particular by its range of metalized unique filaments, by its quality and its choice of colors. And what's more, it's a 100% French production!
ARIANEPLAST has just extended its range of PETG filaments with these 12 colors: white, night blue, opaque bordeaux, fluorescent yellow, blue black, opaque orange, red security, translucent, green, opaque fluorescent green, dark green and violet!
What is the PETG filament?
PETG is a filament made from Glycolized Polyethylene Terephthalate, derived from PET used in the manufacture of water bottles, containers for dishwashing liquid, etc. and which is especially recognized for its high resistance as well as for its transparency.
Following the request of its customers, ARIANEPLAST has decided to offer opaque colors, giving a more pleasant aesthetic appearance. The company offers PETG reels of 750 grams.
The PETG filament has many advantages: in addition to its very good resistance, it has good optical properties and is easy to use. Its neutral scent and good inter-layer adhesion gives it a pleasant use. Bisphenol A free and complies with ROHS and REACH environmental standards, it also has FDA food contact.
Its plus: it is 100% recyclable and therefore sees its impact on the environment reduced.
With the PETG ARIANEPLAST filaments you can print everyday objects (kitchen, decoration, etc.) as well as parts for the industry (molds, window parts, etc.) and all with the guarantee of excellent results!
Technical recommendations
• Temperature from 220 ° C to 250 ° C (recommended at 245 ° C);
• Heating plate required 60/80 ° c;
• Recommended print speed 30-50mm / s;
• Glass transition temperature 80 ° c;
• Specific density> 1.29g / cm3;
• Minimum cooling for better mechanical performance.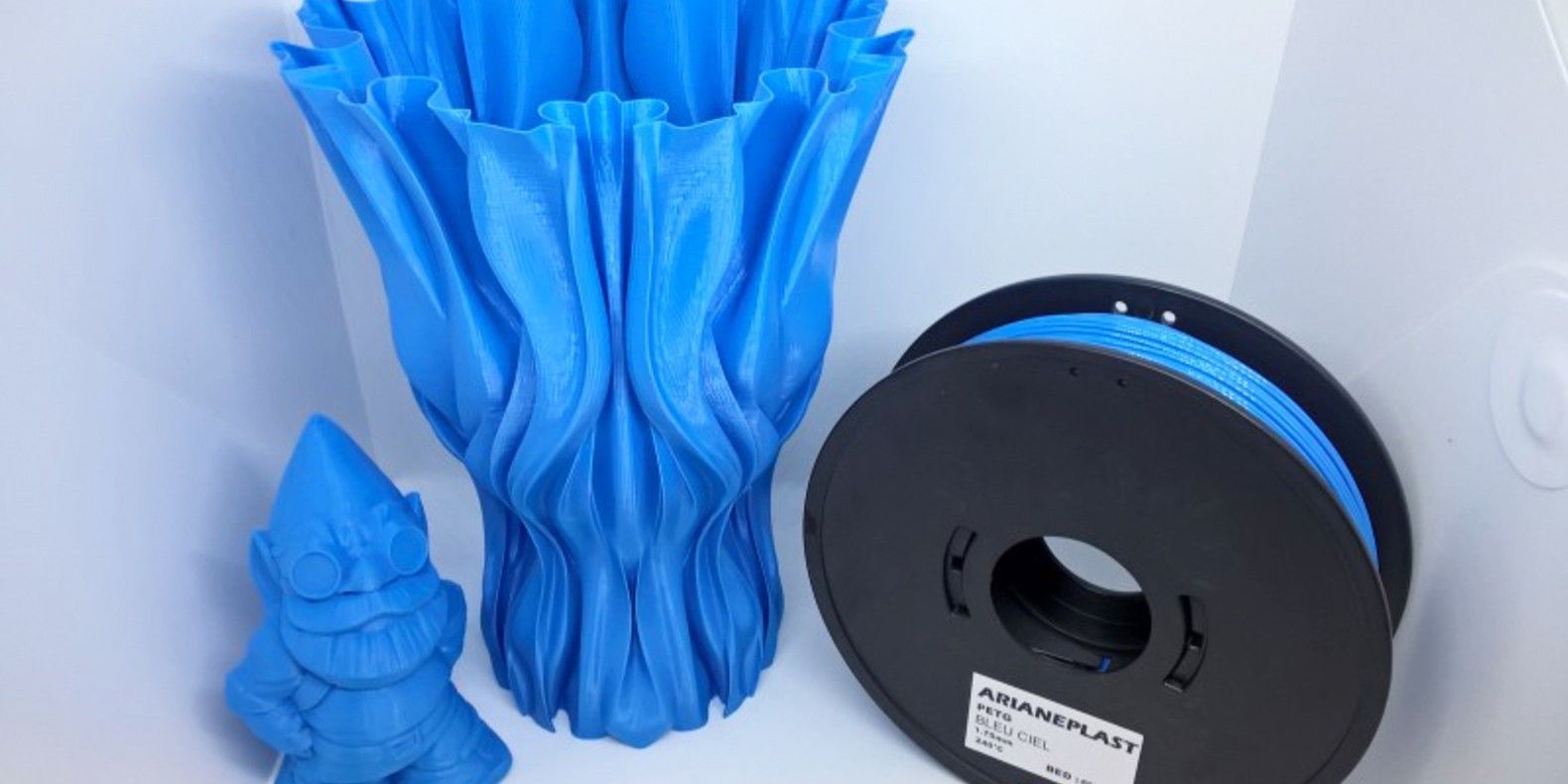 ARIANEPLAST delivers worldwide. The store is available in English (just change the language when you are on the site. So, don't wait any longer and visit the ARIANEPLAST online shop:
For further information you can contact ARIANEPLAST at the coordinates below:
ZA Terrasse de la Sarre
4 Terrasse de Bretagne
57400 Sarrebourg
FRANCE
Telephon : +33 3 87 25 66 94
Email : arianeplast@outlook.com
Sponsored article
Seite mithilfe von automatischer Übersetzung übersetzt. Eine bessere Übersetzung vorschlagen
Ähnliche Artikel
Filamentive bioPC is an innovative engineering filament that is earth-friendly, human friendly and printer-friendly
Mehr lesen
Always wanted to create your own 3D object? Meet our partner Volumatik, an innovative 3D modeling studio that helps you turn your ideas into real products!
Mehr lesen