Tintin and Snowy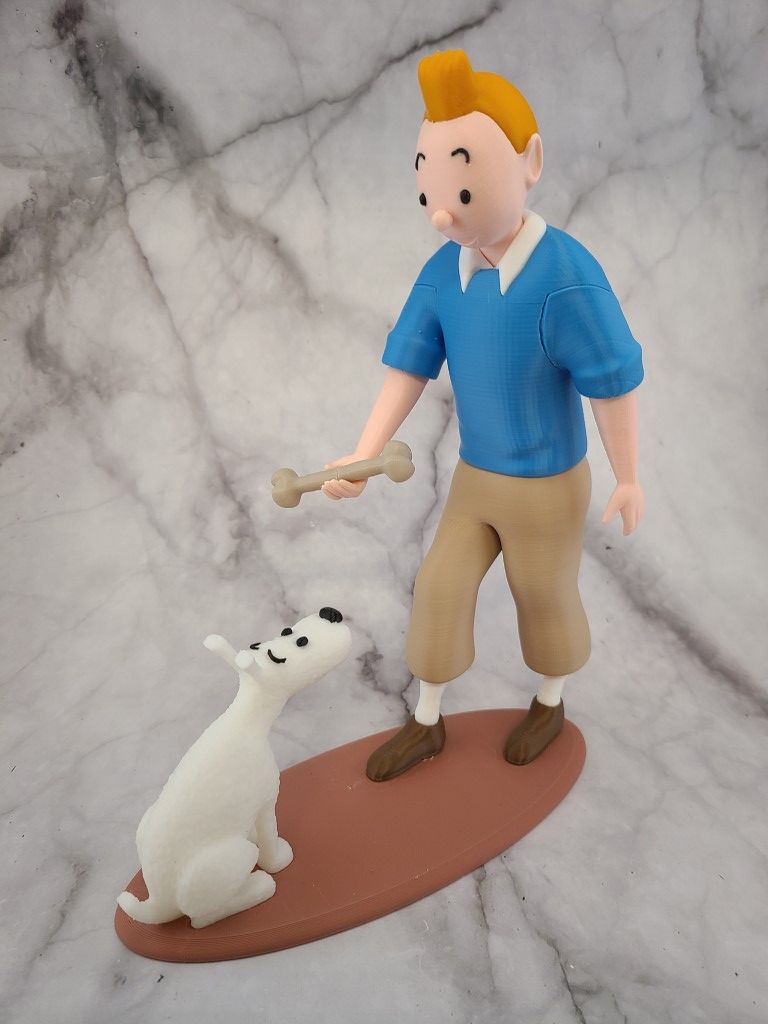 ?

Qualität des Makes:

0,0

/5

(

0

abstimmen

Stimmen

)

Bewertung von Mitgliedern zur Qualität des 3D-Drucks, der Nachbearbeitung, des Fotos usw.
Beschreibung des Makes
Great model had fun making it! Big thank you to the designer Reddadsteve.
For the bone I used eSun's "bone white".
I used eSun's "white" for Snowy. It's not opaque and not transparent. It's kind of in the middle which I thought would be more appropriate as a dog cannot be a "pure white" 😉
Andere Makes desselben 3D-Modells
---