Low Poly Bowl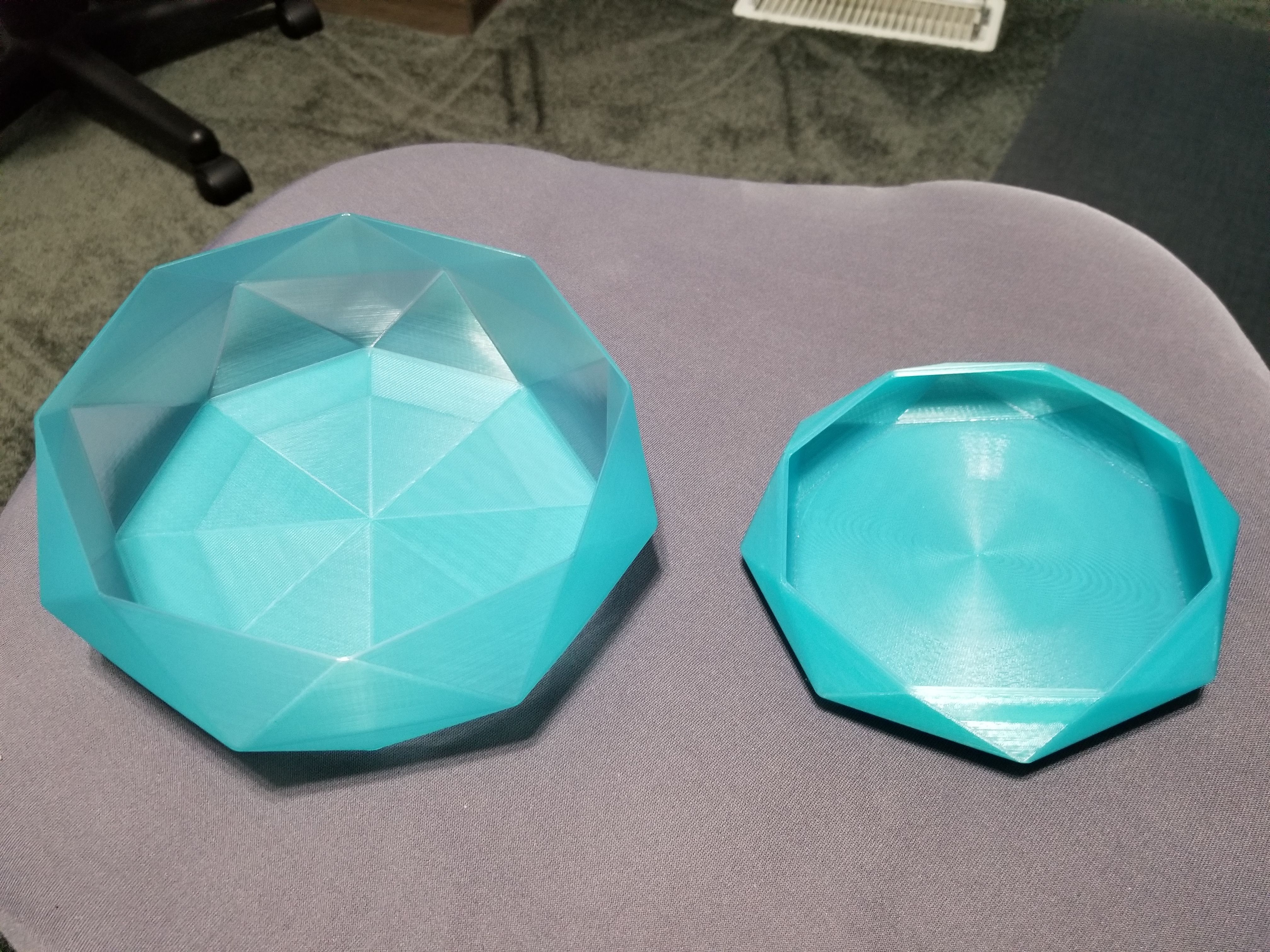 ?

Qualität des Makes:

5,0

/5

(

1

abstimmen

Stimmen

)

Bewertung von Mitgliedern zur Qualität des 3D-Drucks, der Nachbearbeitung, des Fotos usw.
Beschreibung des Makes
Printed in two different sizes. One was done in vase mode and the other was printed with max perimeters and no infill in an attempt to preserve the translucent effect. I think both turned out really well!
Auflösung: 0,2 mm
Infill: 0 %
Andere Makes desselben 3D-Modells
---