Filament-Vase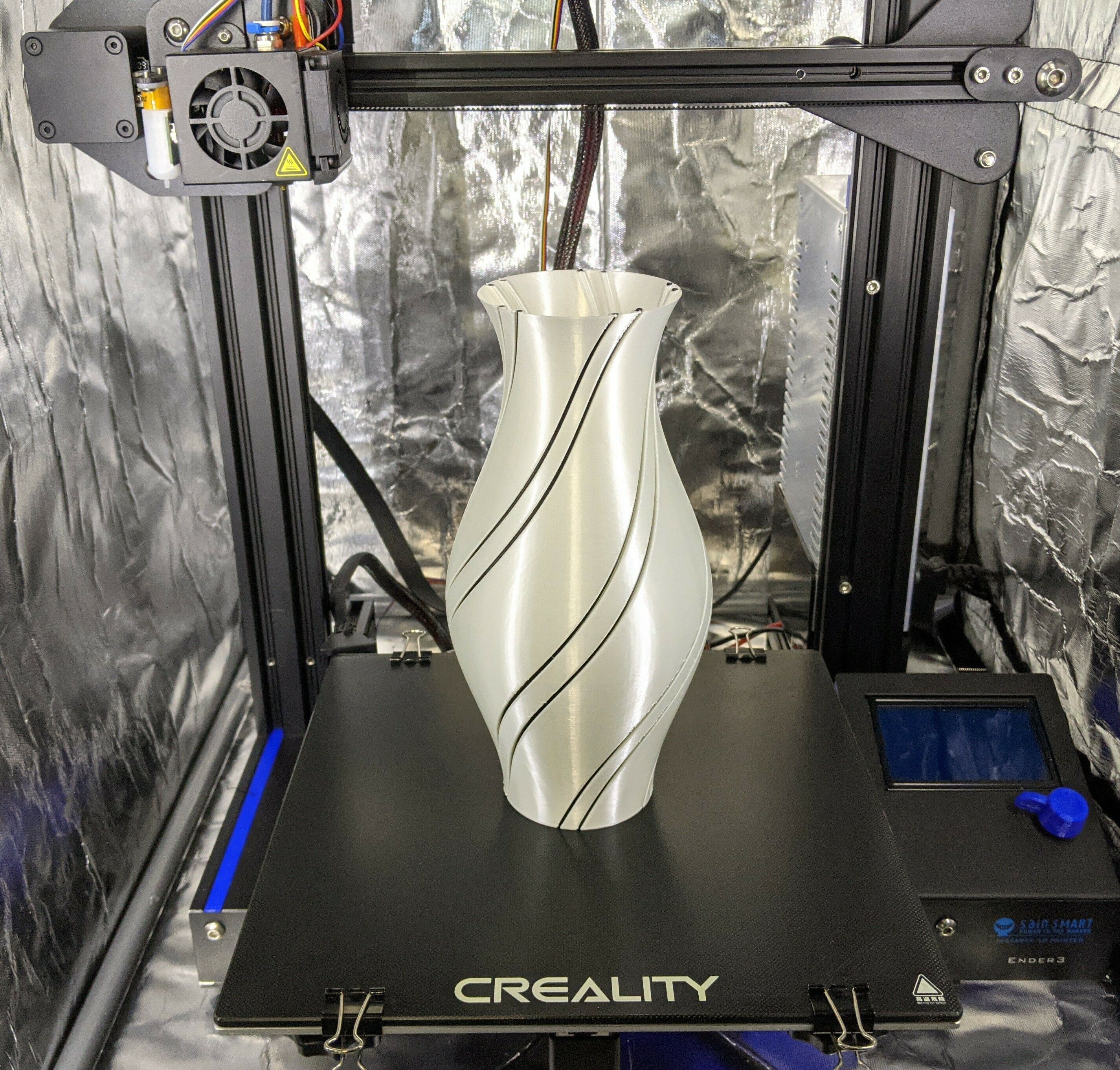 ?

Qualität des Makes:

5,0

/5

(

2

abstimmen

Stimmen

)

Bewertung von Mitgliedern zur Qualität des 3D-Drucks, der Nachbearbeitung, des Fotos usw.
Beschreibung des Makes
Cura 4.8.0, Vase mode (special modes > spiralize outer contour).
Printed as a test for the Yousu White Silk PLA, but turned out so nice I'll use it for its intended purpose.
Channels are filled with extra Hatchbox pure black PLA I had around.
Auflösung: 0,2 mm
Temperatur: 210 ℃
Infill: 0 %
Geschwindigkeit 25 mm/s
Andere Makes desselben 3D-Modells
---